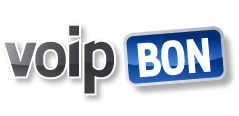 Video how-to
Sorry, this entry is only available in Hrvatski.
Starting a Call Centar?
Dear Sir or Madam, Hereby, we would like to draw attention to the news in the VoipBON Service offer and to arrange a brief meeting with you. Namely, VoipBON Call Center is enriched with two new modules, the "Polls" and "Sales-CRM" with most important features hereinafter presented. The module "Polls" is a powerful tool for [...]
Call Center in the cloud!
Starting now, the Call Center service is included in VoIPBON offer. For using the service you pay a monthly fee, and with no large initial investment in equipment and applications. It is most often used by companies to provide technical assistance to their clients with regards to a product or service, marketing agencies, public opinion [...]