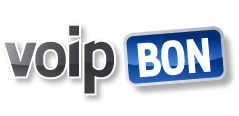 Call center is a service for customers who want to make or receive a greater number of phone calls from one or more locations simultaneously. Unlike other provider solutions, the  VoIPBON Call Center does not require significant investments in equipment and applications, just the payment of a fee for the use of the service. We could vividly describe this as  "the communication in the clouds."

VoipBON Call Center service allows its users to simultaneously contact a large number of users of telemarketing providing technical support for products and services or product information. Communication between the operator and the user is bidirectional, and for that reason, the forwarding of a larger number of incoming calls toward Call Center employees is enabled. Besides voice calls, along with call center service we offer SMS services that can be integrated into existing application solutions.
Call recording options for improving the service and monitoring the agents in call centers, call log, redial of missed and busy numbers and the traffic log per separate agent are just some of plethora of options that VoipBON Call Center provides to the user.
Call center can be personalized to a large extent for each user's need according to business needs. Call Center Service is integrated into existing user's telecommunications solution.
In addition to the companies that use Call Center services to provide technical assistance, this service is suitable for companies dealing with public opinion polls, advertising, and companies that want to enhance their business with additional services.
No need to install or purchase expensive equipment
Use free softphone with PC applications
Activation of 5 minutes
Check more agents
Search the directory keys: State, county, city, street
Calling on click
Select the status of the call or the user
Report: Day by agent, daily total calls
Import contacts from a file
Module for a survey called contacts
Unlimited number of surveys, questions, answers
Reports poll immediately after the meeting (in real time)
Module for monitoring, reports of meetings worked effectiveness
The "Poll" Module within VoipBON Call Center Solutions is a powerful tool for public opinion polls, which can be applied in the media during political campaigns or during marketing campaigns.
By using VoipBON Call Center and its module "Poll", your agents can conduct polls in a quick and efficient way and in the way you imagine, for the time and the group of respondents that you specify. There is no more the need of having to order a poll from agencies that charge you expensively, instead it is you now who conducts and specifies the polls conditions and method.
The input of questions and offered answers is done through the user interface, and it can be later modified and updated. When making calls, the agents choose among offered answers and, upon ending the call, they store the data for each respective contact, and you then, at any time, have the instant access to the poll results. So why waste time when you have poll results always close at hand.
Besides the results that you can get instantly and the simplicity and the possibility that the module "Poll" offers , it is worth noting that we provide a favorable poll price displayed in the following example: The average call duration time while conducting the poll is at most two minutes, one minute of conversation throughthrough the service of VoipBON amounts to 0,0266€, so the average call price amounts to 0,0532 €. If you choose to conduct your poll on a sample of 10,000 respondents, the cost of such a poll would be 532,00 €.
We believe that you recognized the opportunities and benefits you get by using the module "Poll", and therefore we invite you to use them fully!
Enhance and accelerate arranging business meetings, presentations or assignments within your company by using VoipBON Call Center and "Sales – CRM" module.
In addition to having direct access to potential customers via VoipBON Call Center Solution, now, while talking with them you can arrange a potential meeting, presentation or further contact that your agents in the call center can forward to one of your employees and organize them the schedule, making it easier and more efficient.
Results and arranged meetings or other assignments are always visible, at any given time period, and are updated in real time, which means you always have access to agreed potential meetings. List of assignments is thus easily checked, and daily or weekly schedules for your employees are made up.
Browsing for the agreed meetings, reports and statistics can be used in future business organization, and great advantage lies in the fact that now everything is at your disposal in one place and available in a few mouse clicks.
Simplify your business with VoipBON Call Center solution, and "Sales – CRM" module!
More details
Contact us to discuss your needs or click here to register for FREE and to try our service.