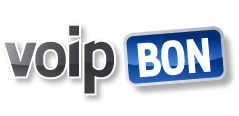 CallShop, SMS, Wifi, DID number and Fax are services in tourism that in addition to savings, offer opportunities for additional income. By extending the offer make yourselves more enhanced than the competition.

CallShop is a place where tourists can make phone calls at considerably lower prices than usual. CallShop solution is suitable for villas, small hotels, tourist complexes and resorts, camps, internet cafes, marinas and other locations visited by tourists.
Wifi service is the Internet access services in the facility that is charged or free of charge. By making small investment you can have prepaid billing for Internet access. For larger facilities with more locations, the possible variants are free, prepaid or postpaid.
By leasing DID numbers of any foreign country, you enable business partners of that country to call you as if they were making local calls, at their local rates, like you were actually there, thereby making the telecommunication much favourable.
IPBX represents a telephone exchange which, in addition to all the features of traditional telephone exchange, has an integrated system for VoIP telephony and thus you cut telecom costs.
We offer the following options for the tourism sector