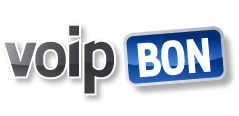 Video how-to
Sorry, this entry is only available in Hrvatski.
Starting a Call Centar?
Dear Sir or Madam,
Hereby, we would like to draw attention to the news in the VoipBON Service offer and to arrange a brief meeting with you. Namely, VoipBON Call Center is enriched with two new modules, the "Polls" and "Sales-CRM" with most important features hereinafter presented.
The module "Polls" is a powerful tool for public opinion poll conducting, and it can certainly come to the fore now that the parliamentary elections are ahead of us. Some of the features of the module "Polls" are individual and group reports by agents, call list with the results, contacts browsing, reports on the polls results that are available in real time.
Now your agents can initiate a call to the selected contact in just one click, fill out the pre-prepared responses poll during the conversation, and after they end the conversation, you have the result added to the statistics. Now you can do the polls yourself, in a much favourable, faster way and in a way that you specify, and also monitor everything in real time.
For example, if we consider that the average call duration time during the poll conducting is 2 minutes per user and one minute of conversation through the service of VoipBON amounts to 0.0266€, so the average call price amounts to 0.0532 €. If you choose to conduct your poll on a sample of 10,000 respondents, the cost of such a poll would be 532,00 €. We believe that you have noticed yourself how much you can save by using VoipBON service and the module "Polls".
The module "Sales-CRM" is aimed at companies involved in direct sales, telemarketing or simply companies that wish to accelerate the arranging of business meetings, presentations or assignments for their employees, and at the same time, to have a direct contact with the user.
Agreed meetings, presentations and assignments can be browsed, and together with the reports they are available in real time, which means that you always have full access to the agreed meetings which by all means helps you create schedules for your employees. In addition to these obvious advantages, available reports and statistics can certainly be of assistance to you in assessing the performance for a specific time period or for further business organization.
Call Center Options
There is no need to install or purchase expensive equipment
Usage by means of free soft phone PC applications
Activation in just 5 minutes
Registering more agents
Searching the directory by keys: State, Municipality, City, Street
Click to call
Marking the status of the call i.e. the user
Reports: Daily per agent, daily all calls
Importing  directory from a file
Module for polling called contacts
Unlimited number of polls, questions, answers
Poll Reports immediately after the poll is filled out (in real time)
Module for monitoring sales operations, performance reports of held meetings
We believe that you realized what options and benefits these modules "Polls" and "Sales-CRM" can bring into your business, and thus we invite you to contact us in order to provide you the access to more information about these modules, and to agree a potential meeting.
Call Center in the cloud!
Starting now, the Call Center service is included in VoIPBON offer. For using the service you pay a monthly fee, and with no large initial investment in equipment and applications. It is most often used by companies to provide technical assistance to their clients with regards to a product or service, marketing agencies, public opinion polls organizations, advertisers and others.
It is possible to make a lot of calls from one or more locations concurrently, at more favorable rates than usual. In addition to voice calls, it is also possible, at customer's request,  to integrate SMS service, Call recording options to improve the service and to monitor call centers agents, call log, redial of missed and busy numbers and also the traffic log  per separate agent.