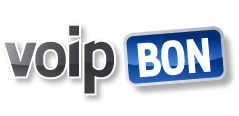 VoipBON Finance is a package of services intended for banks, savings banks, insurance companies and other financial institutions to whom we provide, with no cost of investment in equipment or with small investments, a full range of advanced technical solutions of telecommunications systems and significant telecom cost savings.

By using VoipBON Finance Package, the users can choose one of the services offered by VoipBON and which include SMS, FAX, DID number, VoIP telephony and Call Center services, and VPN networking of  branch offices.
For Finance package users, there are particularly interesting features such as telephone authorization of transactions, integration of Call Center into the existing system, recording conversations, SMS authorization of payments, SMS check of account balances and SMS marketing to inform the existing and potential customers regularly about the latest offers.
All offered services are  simply administered through a user friendly  interface, through which the administrator has complete control and overview of system activities.
Financial institutions offer the following features