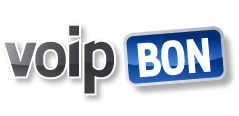 VoipBON – Modern Telecommunications Innovative Solutions

Our wide range of products for advanced telecommunication services is complemented with VoIPBON services we tailor to the needs of our clients. Every business has its special requirements that we fully strive to meet and offer the best solution for each user. Innovative solutions of modern telephony tailored to your needs will make your business simpler and cheaper.
Services package for private users
VoIPBON ONE, calling cards and DID numbers are a part of a simple, user-friendly and contemporary telecommunication service for private users including all communication modes (Voice, SMS and FAX), and the cost control for small users.
Services package for business users
Call Center, Vas manager, DID numbers, IPBX and other VoIPBON services and a wide range of equipment with integrated system for VoIP communication can cut your business telecommunications costs and give your business a new dimension.
Service package for tourist activities
Callshop, SMS, Wifi, DID number and Fax – tourist service which besides savings offer the possibility for additional income. Be ahead of your competition by having wider range of products and services.