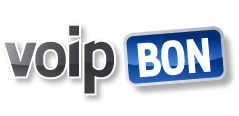 VoipBON Health is a package of services that we offer to dentist surgeries, pharmacies, policlinics and other health institutions. Without any or with minimal investment, we offer quality-driven service and great savings in telecom costs.

Users of VoipBON Health package can select one or more services offered by  VoipBON , which include SMS, FAX, DID numbers and VoIP telephony service.
Using our SMS service you are allowed to inform your customers about new services you want to provide, advertise new medicines on the market, schedule appointment for check ups  or something else where  the SMS form is acceptable way of communication. These and other services are available through a simple web user interface, through which supervision and the entire administration is conducted.
FAX VoipBON Service provides new opportunities to communicate by fax, which is still present in the business world. Converting the fax message into  the "advanced" electronic message is provided with large savings and new ways of using fax messages (viewing before printing, sending messages directly to the e-mail, filing all received and sent fax messages …)
In addition to the above mentioned services, we offer virtual private network (VPN) which facilitates better communication with branch offices. This service is also available through the user interface through which to supervision and administration is carried out.
Call Center service provides access to all calls, answered, unanswered, and full control over your telecommunications.
We offer the following options for the health care sector