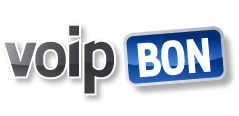 Info Progress is a leading provider of IP communications services in this area. Our services include the integration of multiple modes of communication (VoIP, SMS, Fax) and our customers are spread region-wide.
For the purpose of constant expansion of business and operation areas we are looking for professional and dedicated people who are willing and able to work hard and to prove themselves as individuals.
Work in Infoprogress is stimulating, valued and well paid. Also, in Info progres the employees are particularly valued because we believe that success is possible only in the cooperation with good people.
In Info progres, you can advance by your work and improve your knowledge by taking a variety of internal professional trainings. The possibilities are unlimited!
We are currently looking for:
Sales representative (Serbia – Belgrade/Novi Sad)
On-site technician for communications (Serbia – Belgrade /Novi Sad)
Sales representative (Bosna i Hercegovina – Sarajevo/Mostar)
On-site technician for communications (Bosnia&Hercegovina– Sarajevo/Mostar)
Sales representative (Dalmacija – Split/Zadar/Šibenik)
On-site technician for communications (Dalmatia – Split/ Zadar / Šibenik)
Administrator of LINUX system (Pula)
Java programmer (Pula/Zagreb/Belgrade)
All interested parties can send their CV to the email: jobs@infoprogres.com
Wish you a pleasant work!