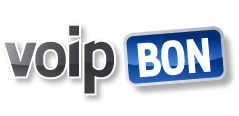 CallShop – an ideal service for villas, small hotels, tourist complexes, resorts and camps, and internet cafes, marinas…

CallShop is a place where it is possible to make phone calls at considerably lower prices than usual.
CallShop solution is suitable for villas, small hotels, tourist complexes and resorts, camps and internet cafes, marinas and other sites visited by tourists.
For the provision of services, the  ATA adapter is required to which two or more analog telephone sets can be connected and a computer with a printer for print out of bills. Billing is made on prices specified by the CALLSHOP owner and included in the software.
Detailed data on the duration of calls, cost per lines and the charge of made conversations are shown by use of the licensed software, which is the part of  VoIPBON service. Savings in making calls abroad go up to 90% compared to the national operators, which provides the owners of CALLSHOP an additional source of income.
Call Billing – via online services
OnLine CallShop is the expanded VoIPBON user interface where the CallShop administrator has the complete access to the entire telephone system, active calls, call duration, and all events related to one or all telephone numbers.
Benefits of Online CallShop is that there are  no major investment in the telephone exchange and billing software. The service supports up to 1000 extensions (telephone sets).
Call Billing – integrated into the telephone exchange
PBX CallShop software is integrated into iPBX/Trixbox/3CX based on Asterisk open source platform. It is suitable for larger facilities with their own telephone exchange or facilities planning to incorporate one into the system.
Call Billing – via software on a PC
PC CallShop is a software installed on your computer or PC Strong Box. It is an ideal solution for tourist agencies, restaurants, small offices in the resorts wishing to provide their guests making cheaper phone calls and at the same time to earn money.
Call Billing – 3cx Hotel
3CX VoIP Phone System is a modern software system of VoIP hotel exchanges which are easily managed and highly effective. They include special features and allow the replacement of old and costly exchange system . Existing Analog phones in the rooms can be still used in the new system. By joining VoIP, you can cut your telecom costs.
Call Billing – CALLSHOP coupon, 30%
Distinguish yourselves from competition and offer VoIPBON IP telephony to guests, without any investment. Earn extra money on commission, and offer your guests more by selling VoIPBon without any investment.
Izdvojite se od konkurencije i bez ikakvih ulaganja ponudite gostima VoIPBon za telefoniranje putem interneta . Ostvarite dodatnu zaradu na proviziji, a svojim gostima pružite uslugu više prodajom VoIP Bon-a bez ikakvih ulaganja.