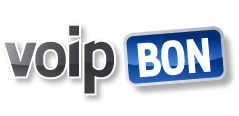 VoipBON Student is a package of services we offer to primary and secondary schools, faculties, universities and other educational institutions which, with the minimum investment benefit by improving the business and making savings.

Within the voipBON Student package, the users can select one or more services that voipBON service offers, and it includes SMS, FAX, DID numbers and VoIP telephony service. We provide the users to create a virtual private network (VPN) through which they communicate with their branch offices more favorably.
By means of SMS services, you can inform students about deadlines, test results, and you can converse with parents about parent-teacher meetings, field trips and the like.
By WiFi service, you can provide free wireless internet in campus buildings and classrooms.
All services are available through a simple user interface, through which a complete control and administration is carried out. The system is suitable for integration with existing solutions and for the development of new solutions to meet the customer needs.
We offer the following services to Educational institutions