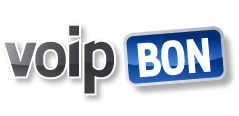 In the tourist facilities you can easily and without major investments provide wireless internet access with or without charge. Raise the quality of service to a higher level, and thereby earn additional income.
With small investments you can have prepaid billing for Internet access. For larger facilities with multiple locations, charging variants are free, prepaid or postpaid.
Each user has the option to determine the price in his facility in the case of the Internet access system with billing, for example by issuing vouchers for Internet use (1h, 2h, 5h, 1 day or 1 week). Each user gets a voucher containing a user name and a password to connect to the LAN. This system provides protection and full control of network access for service providers, since with no access data it is not possible to connect to the network.
In addition to the access to the network, it is possible to control the amount of information downloaded by users via a wireless network, and the time spent online.
For each issued voucher fot Internet access, connecting time and date is registered, the time and date of disconnecting, and the computer from which the access to the network was achieved.