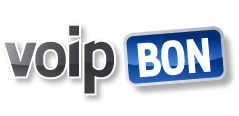 VoipBON Public  is a service package tailored to the local government units, city governments, state administrations and departments and all other public sector bodies.

Within the voipBON Public package, the users can select one or more services that voipBON service offers, and it includes SMS, FAX, DID numbers and VoIP telephony service. We perform VPN networking between the units of local government, as appropriate.
In particular, we want to highlight the advantages of SMS as a means of communication between the citizens and the public sector. By means of SMS short codes, very important information can be sent to a large number of recipients at the same time. In the same way, the citizens can communicate directly with city and state administration by sending SMS messages.
For public companies, FAX service is also significant, because users can create a digital database, which not only makes the business faster but also provides savings in the cost of office supplies.
The service is available through a simple user interface, through which a complete control and administration is carried out.
We offer the following services to Public sector