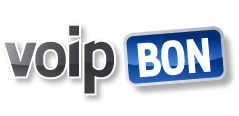 Voipbon ONE is a service package designed for small, private users who want to make calls, send fax messages and SMS messages using new technology, which allows better control of costs and greater savings. To use this service, a small user requires the Internet Access and SIP device or software, customized for this application, installed on your computer or mobile device.
To its users, VoipBON ONE provides the use of the service via a simple and descriptive web interface, customized to the requirements and the needs of a small user. There are all VoIPBON services at the disposal, and they are characterized by portability from place to place, the flexibility to meet customer needs and the ease of use. Services can be used anywhere in the world where the user has access to the Internet.
Payment of made calls and other VoIP BON services is done in several ways depending on the preferences of the user. In addition to prepaid billing or pay-as-you-go , we have included also a postpaid payment method. We offer our clients the option to control and check the costs through the web interface. For Small users, the SMS service allows to send messages to a group of friends, relatives and so on, at the same time, at very favourable price of every message, and also using the user friendly web interfaces giving insight to the spending balance and service realization.
Fax service allows users to fax messages in a new way, without having to buy the device. For instance the user can check and choose only those needed for printing, and all the others save in the archive on VoipBON servers. You can receive faxes directly to your email or on VoipBON ONE web interface. This means that the user can receive and send faxes from any location in the world.
VoIPBON Service allows phone calls through VoIP technology. VoIPBON is a protocol that allows users to significantly favourable telecommunications services because it takes place online, so compared to conventional telephony it saves up to 90%. This technology can be used anywhere in the world, over mobile phones, computers, conventional phone  or VoIP phone.

Our VoIPBON service allows you to make calls via VoIP technology. VoIP is a protocol that allows users to communicate at much favorable prices because the communication takes place online and compared to the conventional telephony it makes savings of up to 90%. This technology can be used anywhere in the world through mobile phones, computers, conventional phone or VoIP phone.
The advantages of VoIPBON telecommunication services are the following:
Cheaper international calls
Instant access to balance on the account
Postpaid or prepaid billing
No fees taken for establishing the call
Accounting made per minute
Payments done by money order
Free  calls among users
Complete costs control
Ways of using VoIP call service:
Using our VoIPBON you are enabled to call any international destination.
Detailed list of countries and rates is provided as follows … RATES.
VoipBON FAX service provides sending fax messages in a very simple and practical way, to a selected group of recipients without the need to buy expensive devices. Simple web interface allows you to quickly create, send and receive fax messages. It is possible to make a draft of a document, temporarily store the document or saving your own templates, integration of your photos or graphics into the fax message…are just some of the possibilities. The sender can scan his signature and ''sign'' documents, contracts and decide when eh will send the fax choosing the time and date of fax message sending.
By choosing fax messages you want to print, additionally you can save on costs of office supplies (paper, toners).
In addition to these options, VoIPBON ONE package offers now the option to send PDF documents via Fax service. In addition to these benefits we should also emphasize the possibility of archiving of received and sent messages to your PC with a guaranteed total privacy of the entire archive, accessible only to the owner.
Simplicity, good price and a lot of different possibilities of application are what distinguishes VoipBON FAX service!
Complete digitalization
No office supplies costs
No costs for maintenance of the device
Ease of use
Possibility of adding documents
Archive of received and sent FAX messages onto the computer in digital form
Sending timing
Sending  PDF documents

SMS servis via voipBON is a simple communication tool to contact with a group of friends, associates, family or other group anywhere in the world. Greetings, maintaining contacts and the like are just some of the information that can be presented using text messages (SMS). VoIPBON SMS sending is cheaper than the usual rates of telecom operators, and it is possible to send messages to multiple mobile numbers, and there is a possibility to determine in advance the moment when you want the messages to be sent.
Advantages of SMS service:
Low cost of message sending
Simultaneous access to a large number of recipients
Quick, direct and safe transfer of marketing message
Report on delivery and analysis
Discount for larger number of SMS messages
Simple usage via web interface
SMS can contain up to 160 characters, and you can create the identity of the sender yourself, so it can be your name, nickname, etc., or simply a cell phone number.
To use the voipBON SMS service  first open your user account and to pay in the amount for sending SMS, VoIP phone calls at cheaper rates or sending fax messages.
The costs of text messages can be at all times checked on your VoIPBON account.
Join our service and use all the advantages SMS service provides!