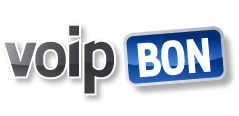 Call Center in the cloud!
Starting now, the Call Center service is included in VoIPBON offer. For using the service you pay a monthly fee, and with no large initial investment in equipment and applications. It is most often used by companies to provide technical assistance to their clients with regards to a product or service, marketing agencies, public opinion polls organizations, advertisers and others.
It is possible to make a lot of calls from one or more locations concurrently, at more favorable rates than usual. In addition to voice calls, it is also possible, at customer's request,  to integrate SMS service, Call recording options to improve the service and to monitor call centers agents, call log, redial of missed and busy numbers and also the traffic log  per separate agent.